Pod Prod. Get Podcasting.
Professional Podcast production agency with millions of listens across all platforms
Podcasting has been growing exponentially, with over 2 million shows globally. It's a unique medium for personalities, influencers, guests, brands and businesses to spread their message to whoever wishes to listen.
And more than 60% of all adults in the UK and in the US ARE listening.
Having worked as a freelancer in the podcast space for years, in 2020 I launched Pod Prod to provide end to end (and anything in between) Podcasting services to aid those trying to make their way within the industry.
Whether you're an agency looking for an expert to aid your remote recordings and editing capabilities or whether you're an individual or business with a brilliant idea for a brand new podcast – myself and Pod Prod can bring your idea to reality.
Having worked on and produced titles totally millions of listeners and downloads, I can provide the expertise from getting your microphone setup to being published across Apple, Spotify, Google, Castbox, Amazon and more.
Schedule a call with Adam Whalley from Pod Prod right now to discuss your podcasting journey.
A full range of modern digital services
Chloe Madeley
Host of The Bodcast
I'm so happy I found Adam when I did, I honestly don't think my podcast would have gotten off the ground without him. He's not only extremely experienced when it comes to the technology of podcast production, but extremely talented, too. I couldn't do it without him, and he's laid back, easy going approach makes the process so much more enjoyable and stress free. I couldn't recommend him highly enough!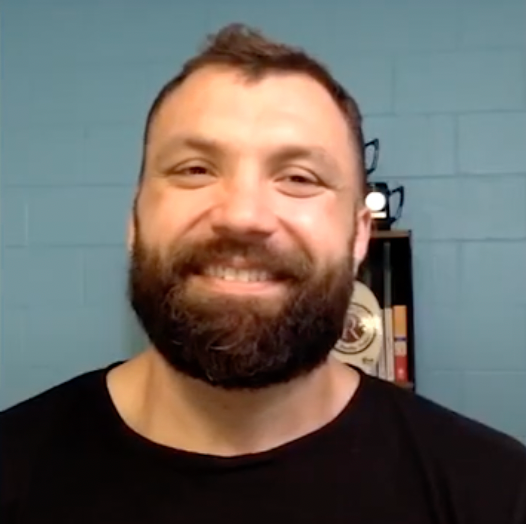 Alex Corbisiero
The American Rugby Show & The Scrum Down
Working with Adam and Pod Prod has been a really easy experience. The edits have turned around really quickly and the quality has always been great. He's always accessible and I really look forward to working with him on more episodes and future projects.
Dylan Pugh
Pomodo Podcasts
I used Adam for all of my podcast productions. Working remotely, or in person - we always got great quality audio as well as quick turnarounds with comprehensive edits. I'd highly recommend
Steve Marsh
Mascot Label Group
Pod Prod are our go-to Podcast Production agency. We're always confident of Adam's professionalism and production quality and it shines through every time.
Olly Belcher
Spirit of The Hall Podcast Host
I have loved working with Adam on our Spirit of the Hall podcast series. Adam is very patient with us tech-y novices, extremely responsive to our questions and very flexible with timing but best of all, he produces podcasts of the highest standard. We have been delighted by the service. Thanks Adam!
Modern Podcasting Expertise
We work with a brilliant set of clients across varying industries
Book a 30 minute intro consultation with Adam at Pod Prod to discuss your podcasting needs.
Adam Whalley - Pod Prod Owner & Producer
A bespoke service with passion and experience.
Adam has worked across many areas of the media industry, bringing experience and passion to every project. Aside from being a fan of all forms of audio
visual storytelling, you'll also be able to find Adam following Reading Football Club, Formula One and listening to loud guitar music!
Aga Whalley
Aga's an avid podcast fan, dog lover and talented designer, working with Pod Prod since 2022.
Podcasts launched to suite your needs